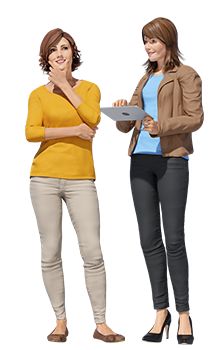 Listening
consumers
Consumer satisfaction is at the heart of everything we do. Just as our consumers vary widely, so do their expectations – which is why we're constantly monitoring and researching the shifting patterns in how people want their food to taste, and how they want to consume it. We make sure our innovations are always tested and rated by consumers. With Neuhauser products, you can be confident of meeting the true needs of the market.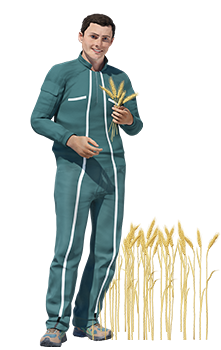 Growing
the best wheat varieties
Developing sustainable supply chains is one of our top priorities. With this aim in mind, Soufflet has committed to 100% of its wheat being untreated post-harvest by 2020. We've also implemented a stringent growers' charter, and give our farmers support with variety selection and crop rotation. All of this means we can source top-quality, environmentally friendly wheatthat meets the needs of the future.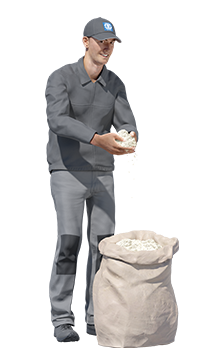 Selecting and producing
the best ingredients
We handle the cereal chain from seed to finished product, including primary and secondary processing. Our flours are assembled with unique blends of wheat varieties, which are carefully selected to meet specific sensory and technical criteria. What's more, our wide choice of malts and unusual leavens enables us to give each one of our products ideal properties along with a unique signature aroma.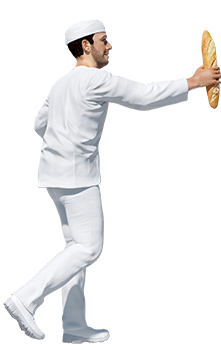 Understanding
bakery from every angle
We've drawn inspiration from the traditions of artisan bakers to develop techniques that honour both the ingredients and the finished product. As such, we're adept at handling both high-throughput production and the stages of manual baking. To ensure authentic, delicious products, we apply rigorous quality checks at every step: sensory and measurement checks upstream, then weight, shape and size checks on the production line, followed by inspection after baking.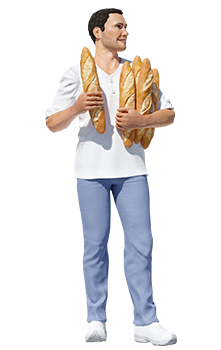 Creating
customized products that meet your needs
At Bakery Soufflet, we create customized products that are tailored to your customers' needs. This means that each product is unique in terms of its ingredients, appearance and signature aroma.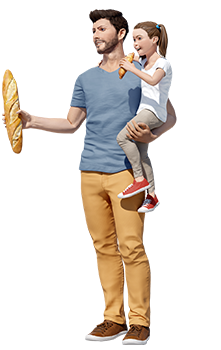 Wowing
your customers with mouth-watering treats
We come up with innovative new products and fine-tune our successful recipes to create even tastier, more tempting and indulgent products that are therefore easier to sell. Take our latest new ranges, which all boast authenticity, delicious flavour and the qualities of a household staple – a winning combination that's sure to make them big hits: filled croissants, multigrain & seed croissants, nordic loaf, and the Pastel de Nata.